Rule Description
Rule Code: Azure-BLOB-01
Ensure there is a lifecycle management policy configured for your Microsoft Azure Blob Storage data in order to meet compliance requirements when it comes to security and cost optimization.
Audit / Verification
Step 01: Sign in to Azure Management Portal. Choose the Azure subscription and navigate to All resources blade.

Step 2: Navigate Storage accounts. Select the subscription that you want to examine.

Step 3: In the navigation panel, under Blob service, choose Lifecycle Management to access the lifecycle management policy defined for the selected storage account (if any).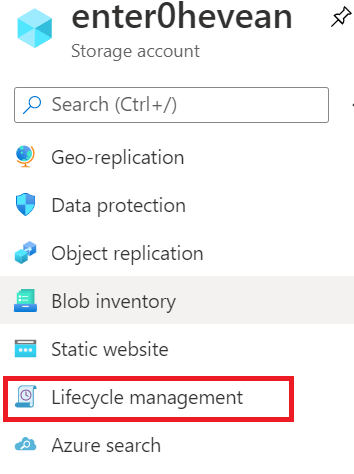 Step 4: On the Lifecycle Management page, select the List view tab and check for any lifecycle management rules configured for the selected account.
Verify if there are no lifecycle management rules listed on the List view panel or the status for the available rules is set to Disabled

Step 5: Repeat steps no. 2 – 4 for each storage account available in the selected Azure subscription.
Step 6: Repeat steps no. 2 – 5 for each subscription created within your Microsoft Azure cloud account.