This article gives you the guideline to setup how to configure webhook in Datadog.

Create the webhook
Go to the Webhooks integration tile and click to create the new webhook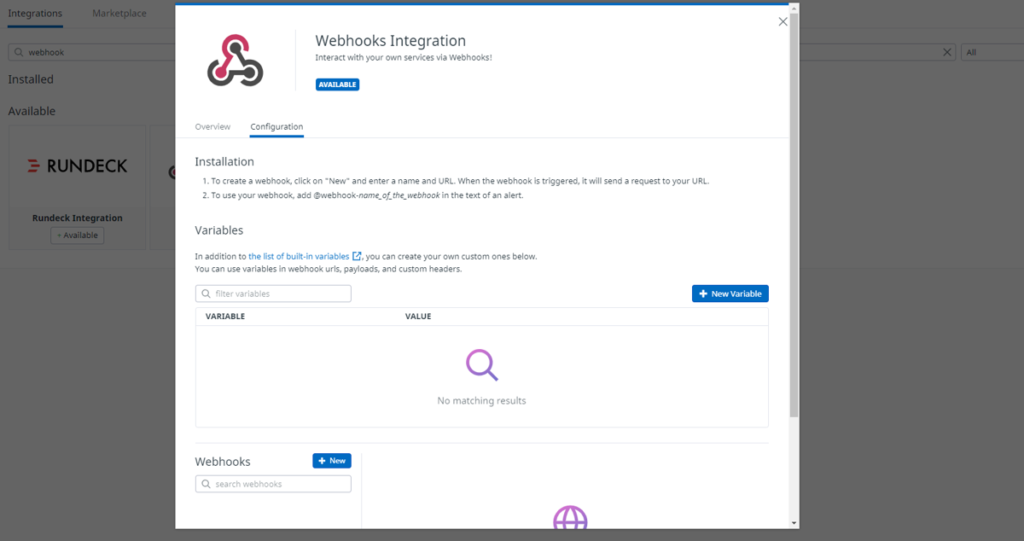 Create a new webhook. Fill name, url (Cloud Alert event collector), payload as well.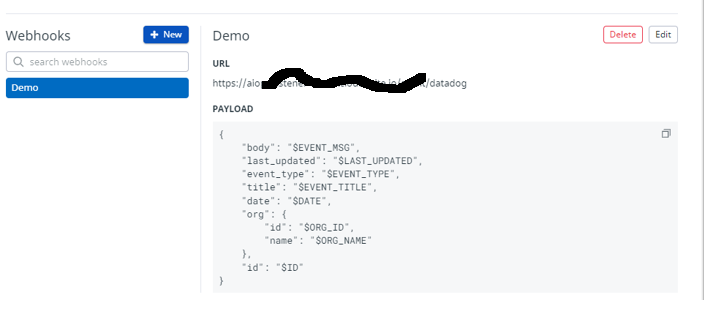 Step 1: Define the rule
Eg. You can simulate the alert by configuring test notification
You try triggering Event crosses a threshold by selecting state transitions of monitor to send notification to your channel.

Step 2: Define the metric
To start configuring the monitor, complete the following:
[Monitors] menu > [New Monitor] > [Metric] monitor type
In [Define the metric], select a metric > define from ... > Specify metric aggregation: e.g: avg by (group by)

Set alert condition: if ( Alert Threshold > actual) or (warning threshold > actual) >> Warning Alert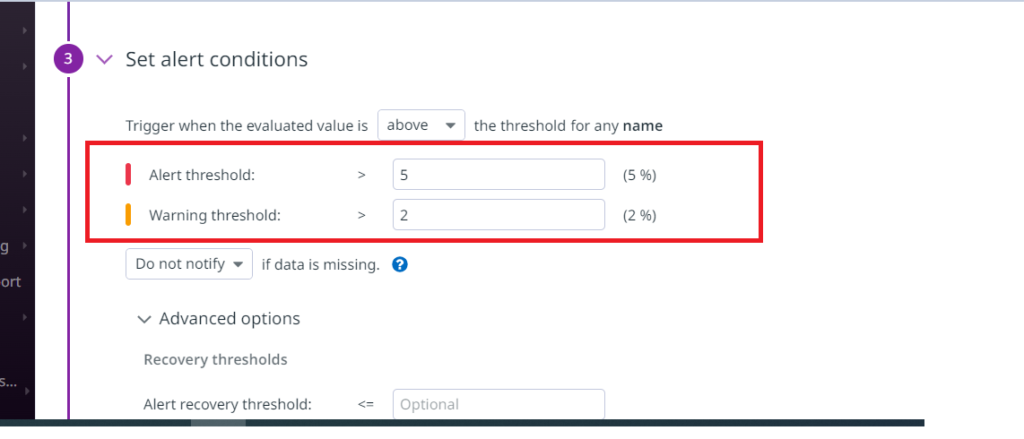 Step 3: Set Actions to Notification
Fill the created webhook in the [Notify your team] with Title & Content of notification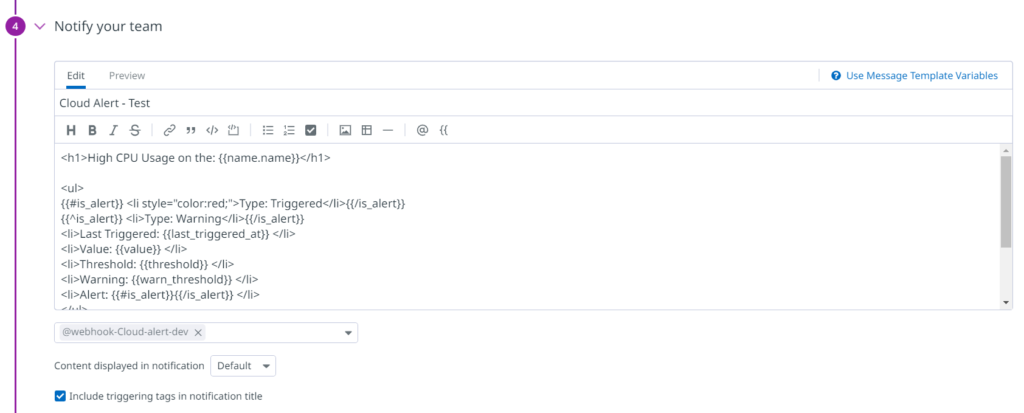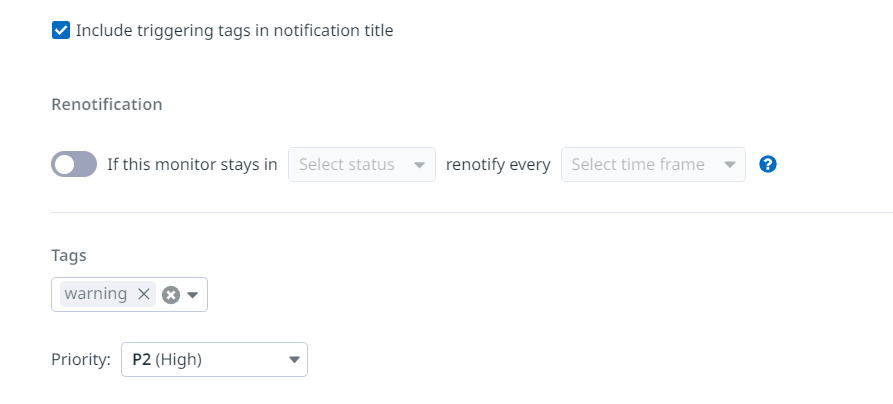 Output
Once you setup webhook successfully, Datadog alert event will be ingested to Cloud Alert.

Reference: https://docs.datadoghq.com/integrations/webhooks/