This guideline is a part of Cloud Expense setting up for AWS Consolidated Billing account - Report name. It is used for filling report name filed in Cloud Expense - AWS Consolidated Billing by configuring AWS Cost and Usage Reports.
Navigate the AWS Billing Dashboard. Go to Cost & Usage Reports > Create report

Step 1: Fill report name which you will use this field to fill in the [report name] of Identity.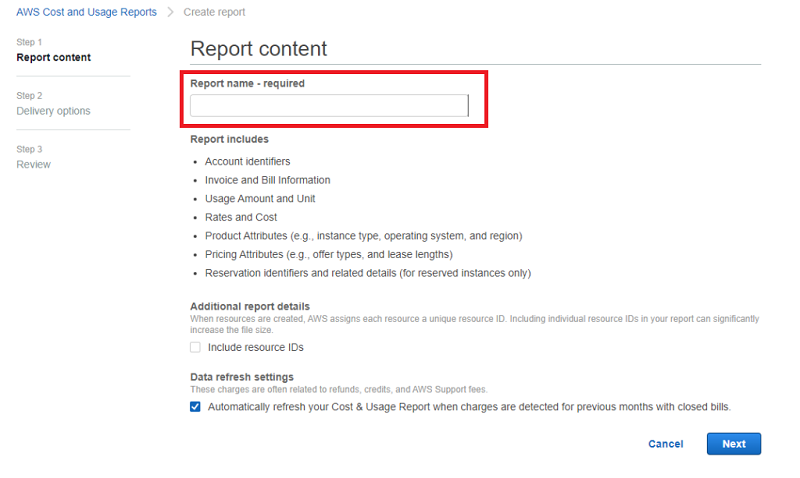 Step 2: Configure S3 buckets and select Daily in Time granularity. For [Report path prefix - required] you can fill whatever that you want.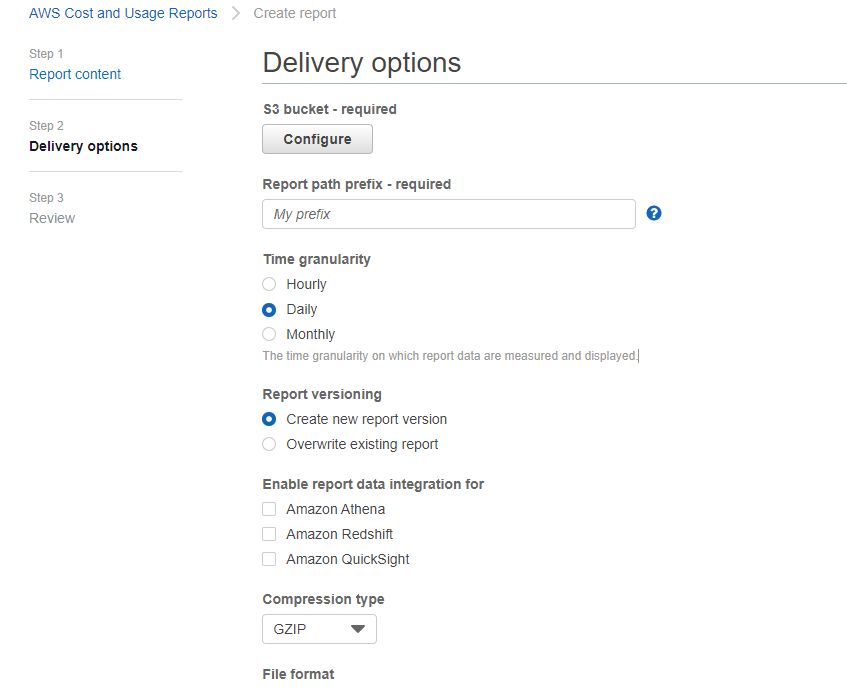 Step 3: Review and complete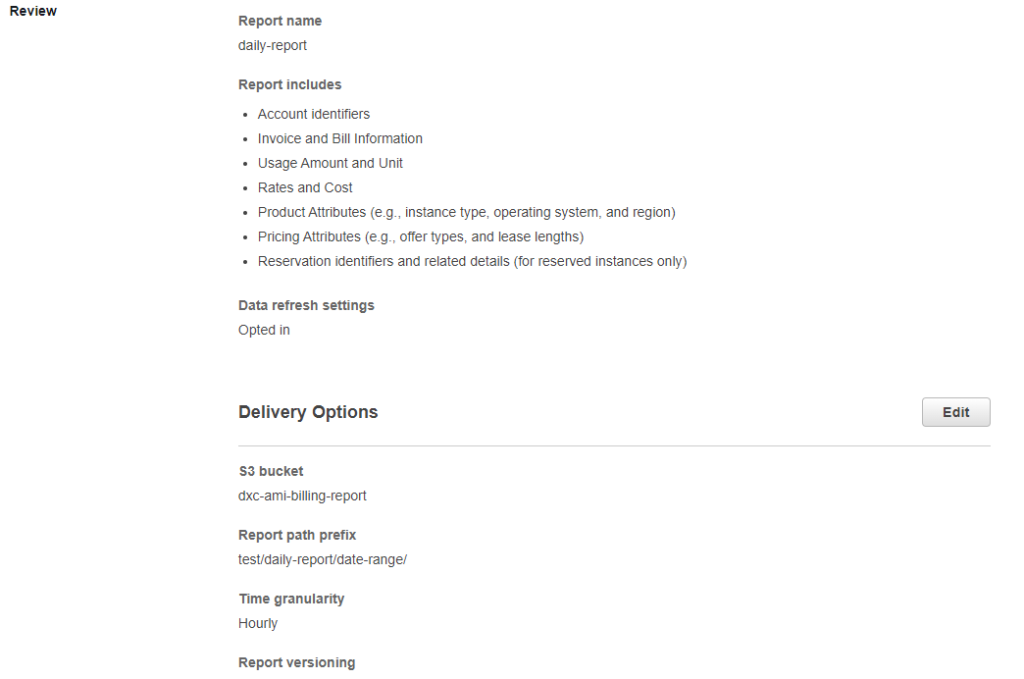 Step 4: Select Cloud Account - AWS and click +Add. Select Cloud Expense - AWS Consolidated Billing, fill Report Name parameter.