Rule Description
Rule Code: GCP-DISK-01
Identify any unattached (unused) GCP virtual machine disk volumes available within your Azure cloud account.
Consider to delete them if no needed.
Audit / Verification
To determine if there are any unattached data disk volumes available in your GCP account, perform the following actions:
Step 1: Sign in to GCP Management Portal. Select the GCP Project that you need to examine. Navigate the Compute Engine - Storage - Disk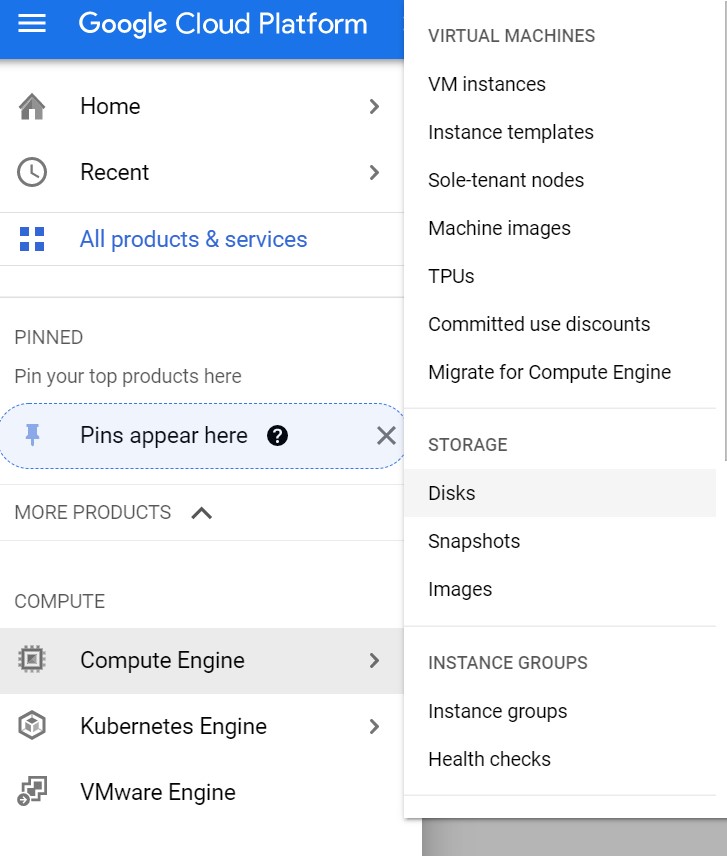 Step 2: Click on the name of the detached VM disk volume that you want to check.

Step 3: Select Overview to view the configuration details available for the selected volume. Check In use by attribute value.
If the attribute value is blank, the selected disk volume is not attached to a GCP virtual machine.
If the unattached volume is not used anymore, the resource can be safely removed from the selected subscription.

Step 4: Repeat steps for each disk available in the selected GCP project.
Step 5: Repeat steps each project created within GCP.