This article gives you the guideline to setup how to configure webhook in CloudWatch by using Lambda and EventBridge.
EventBridge delivers a stream of real-time data from your applications, software as a service (SaaS) applications, and AWS services to targets such as AWS Lambda functions, HTTP invocation endpoints using API destinations, or event buses in other AWS accounts.
Lambda is used to stream event from CloudWatch to Cloud Alert.
EventBridge was formerly called Amazon CloudWatch Events. The default event bus and the rules you created in CloudWatch Events also display in the EventBridge console. EventBridge uses the same CloudWatch Events API, so your code that uses the CloudWatch Events API stays the same. New features added to EventBridge are not added to CloudWatch Events.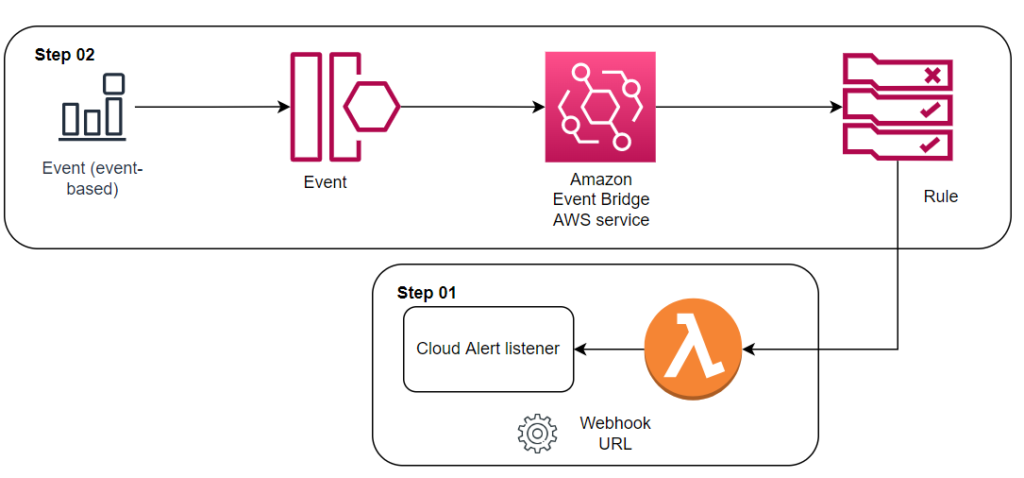 https://docs.aws.amazon.com/eventbridge/latest/userguide/eb-what-is.html
Configuration step by step
Step 1: Setup monitor on CloudWatch
Configure monitor by Create Alarm (push message to AWS Lambda)
Create Alarm > Select metric (E.g: EC2 - set CPU Utilization)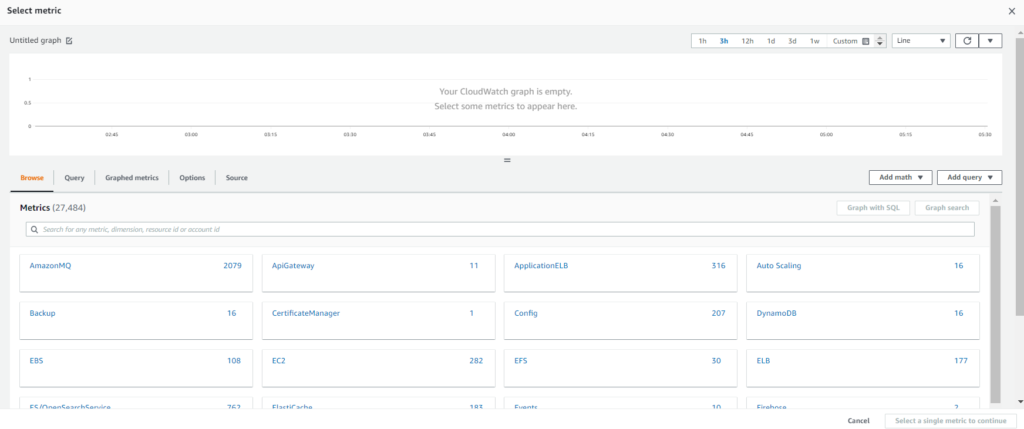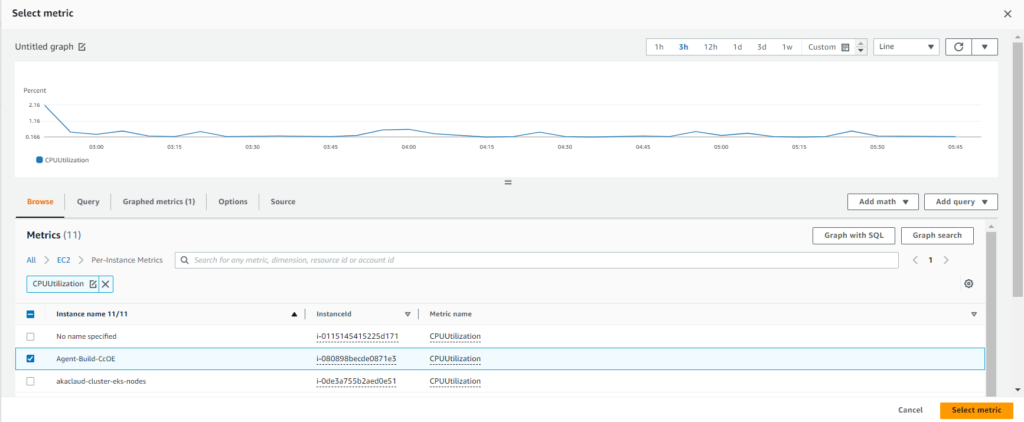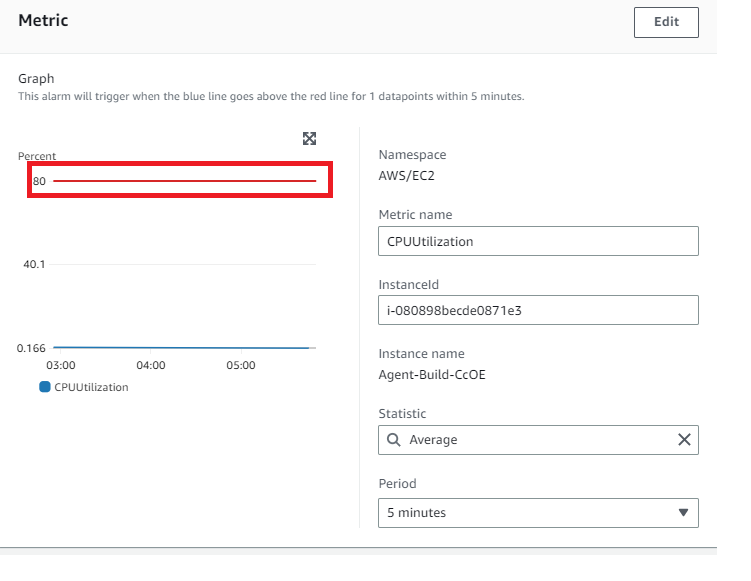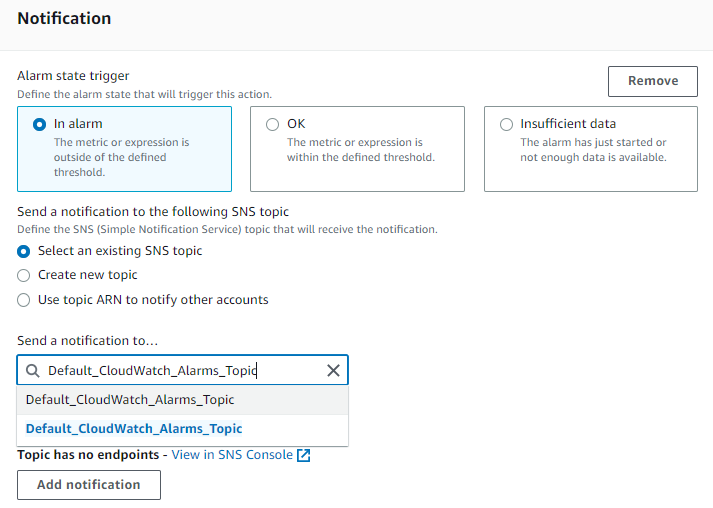 Configure Lambda to receive message from AWS SNS.
Step 2: Create a new lambda function
Fill function name and select Python 3.9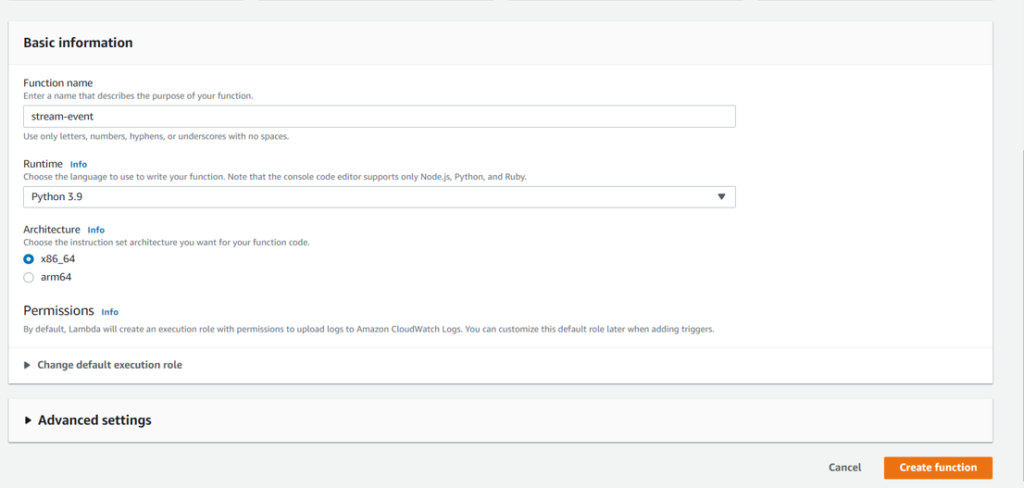 Download zip file from here
Click to Upload From > .zip file and select file downloaded from previous step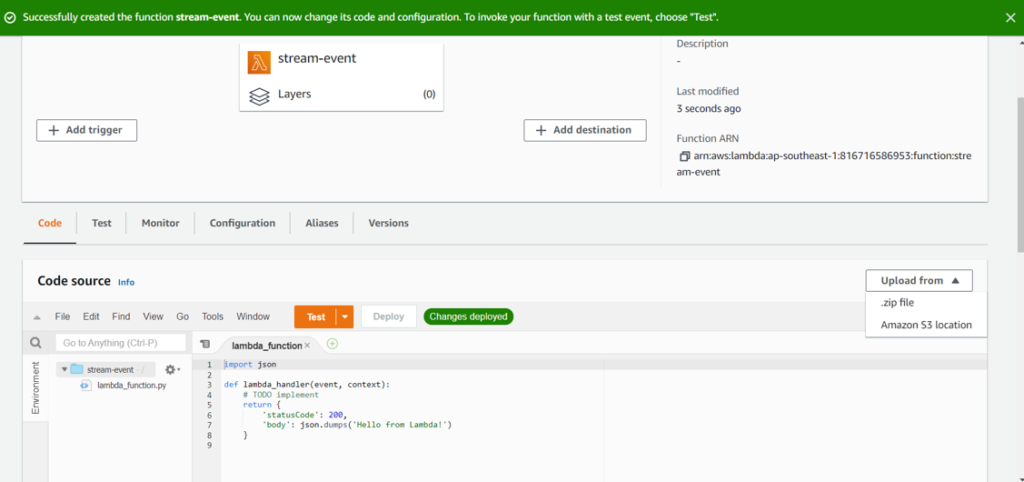 Go to Configuration > Add Environment variables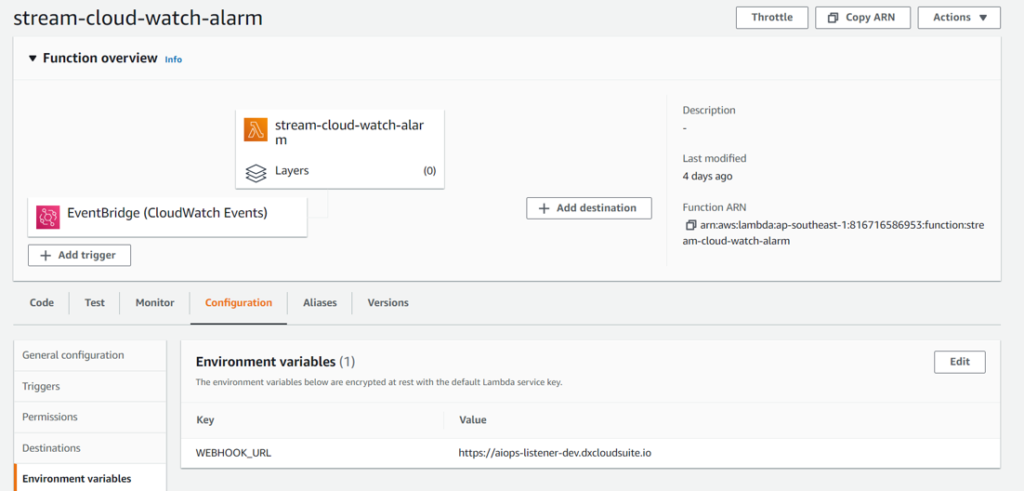 Step 3: Create new EventBridge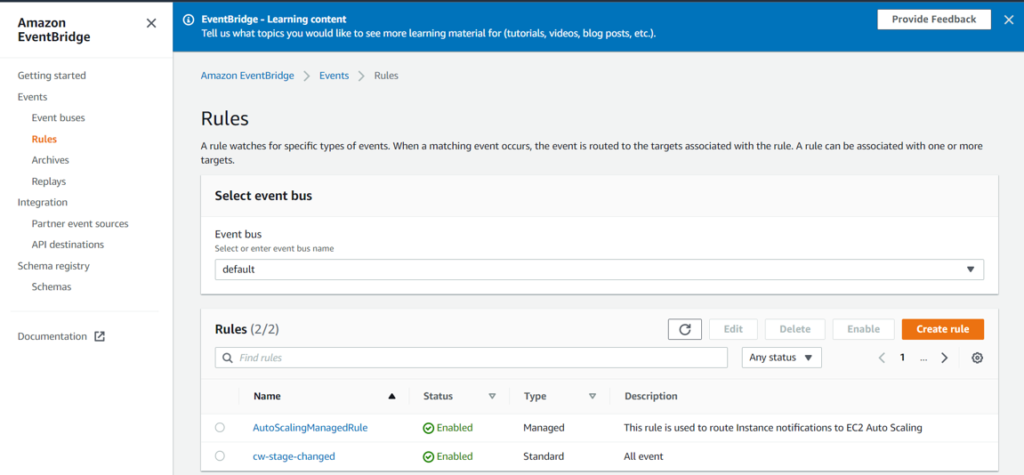 Fill name and select Event Pattern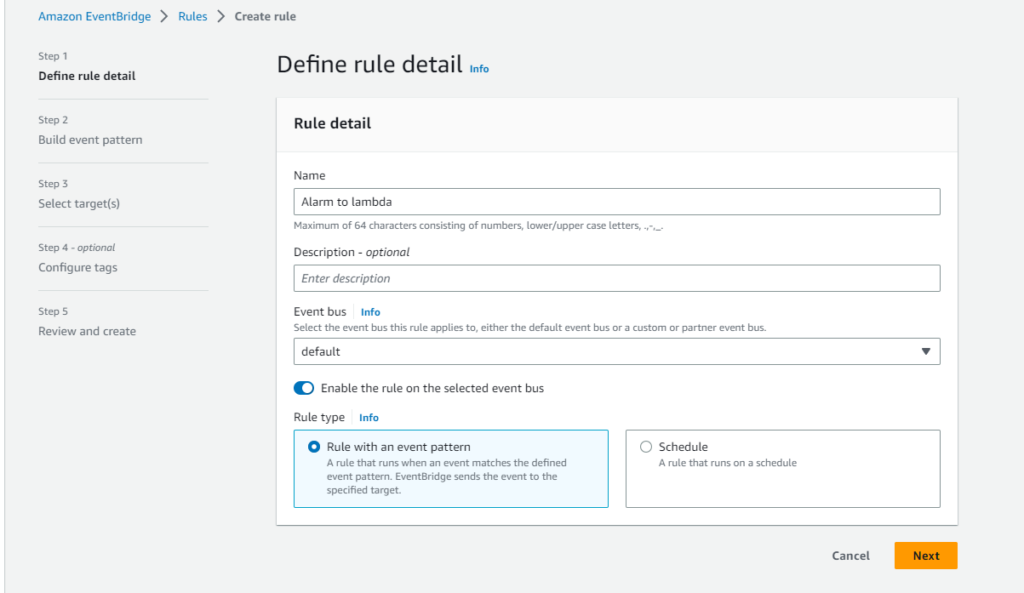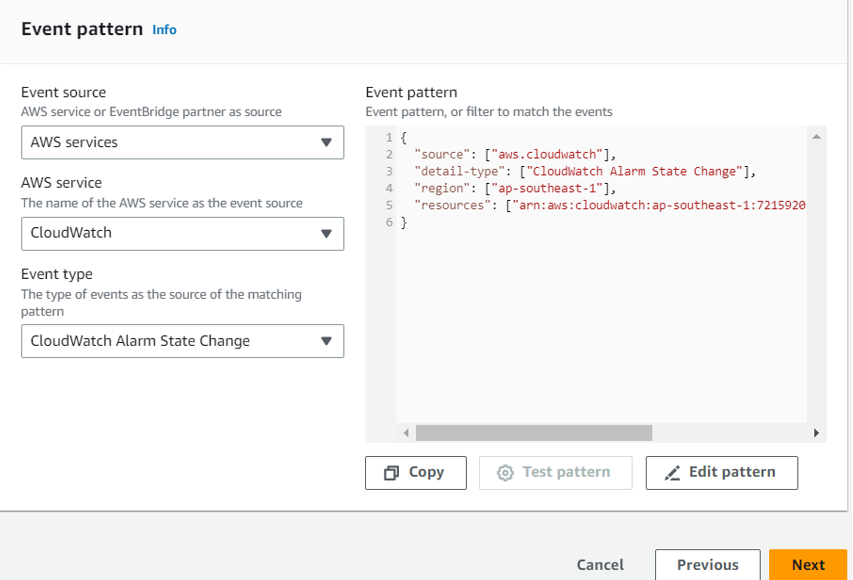 Select target lambda function created from previous step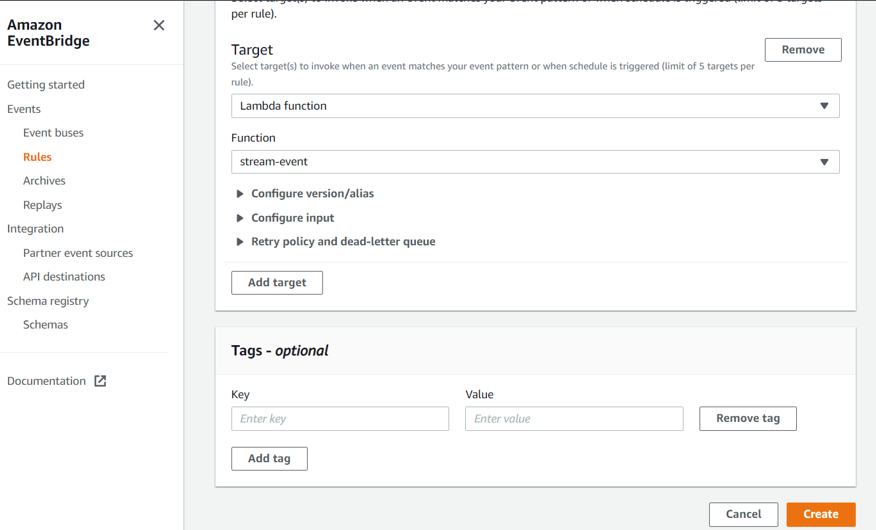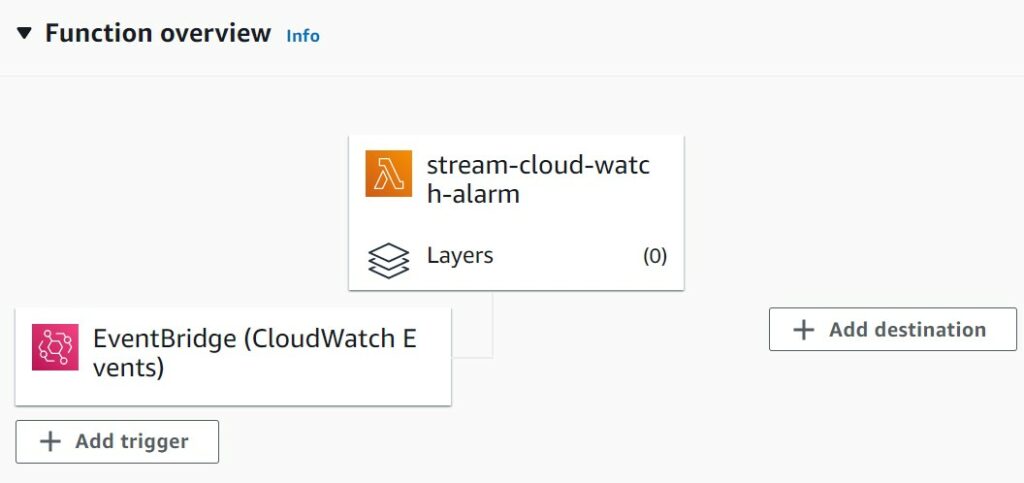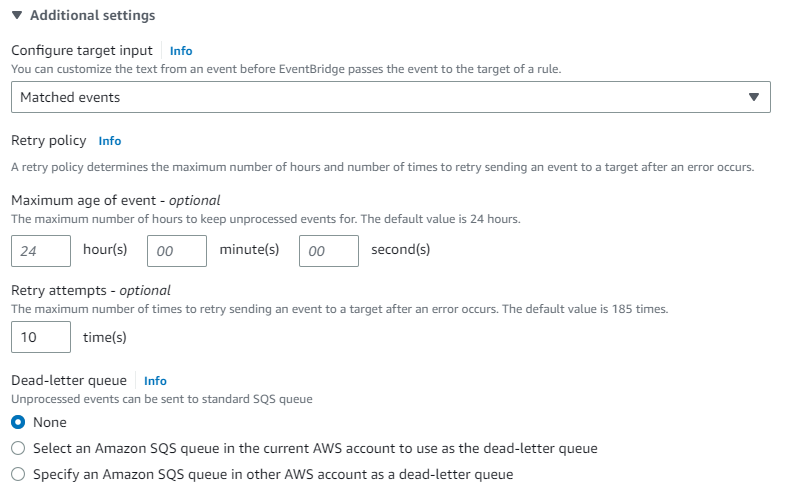 Appendix: Supported event from AWS
Many AWS services generate events that EventBridge receives. When an AWS service in your account emits an event, it goes to your account's default event bus.
The following table shows AWS services that generate events. Choose the service name to see more information about how that service and EventBridge work together.
Each AWS service that generates events sends them to EventBridge as either best effort or guaranteed delivery. Best effort delivery means that the service attempts to send all events to EventBridge, but in some rare cases an event might not be delivered. Guaranteed delivery means that all events from the service are successfully delivered to EventBridge.
https://docs.aws.amazon.com/eventbridge/latest/userguide/eb-service-event.html